I've kind of always been passioned about perfumes. Since I was a kid I always played guessing which perfumes people were using and I actually was quite good at doing it! I truly always thought that a perfume should actually represent your personality and allow the others to discover through it a tiny part of our true self.
Growing up my passion became stronger and now I do no longer only guess what people is using but I love discovering new fragrances and brands.
This season my full attention has been caught during my last trip to Abu Dhabi. There, in a giant shopping mall I've encountered surprising, strong and unique fragrances: the Premiere Note Collection !
I've always liked original perfumes with particular and harmonious mixture of scents. Therefore it is no surprise Premiere Note totally delighted me first with Ambre Kashmir and then with Orange Calabria.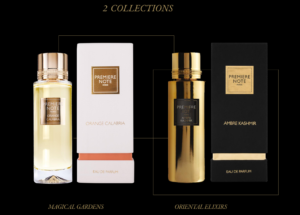 Ambre Kashmir brings you directly in the ambiance of an oriental starry night. Elegant, subtle; it combines greatly Patchouli, Amber, powdery and woody Cinnamon together with the deepest secrets of the spice route.
The result is a sensual and unique fragrance that embrasses you and brings your soul in a wonderful trip abroad.
Orange Calabria is nothing less than my first love Ambre Kashmir and is actually my daily summer new essential beauty favourite !
The fragrance is an ode to the magnificent gardens of the mediterranean coast. It reminds me of my childhood summers in Calabria with its cedar, rose and lily notes that smoothly fuse together with the strength of Orange trees and the uniqueness of sea wind to create a surprising, fruity, fresh and glamourous perfume.
Those two are lately my summer crush and I could barely think going anywhere without them but Premier Note proposes a wide range of different fragrances among the two main collections: Magical Gardens and Oriental Elixirs.
Which one would be your choice ?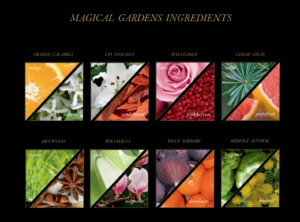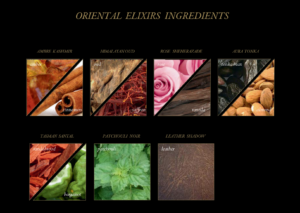 In Switzerland you can find those treasures at Globus in Zurich and Geneva; In Italy at Excelsior in Milan and in France at Trupheme in Cannes and Saint-Tropez.
For major info about the lines and where to find it check out the official website: http://www.premiere-note.com
and the instagram account: https://www.instagram.com/premierenote/